News Source:
BdExpress24New
Even as though legal challenges against Trump's travel ban still remains in lower courts, The Supreme Court has decided to side with President Donald Trump on his ban against Muslims from six countries.
The decision by the supreme court is considered as a major victory for president Donald trump's administration as it had mixed success over many of its decisions so far.
The court has decided to lift two previous injunctions that dogged the controversial travel ban, also needs to mention that, two of the nine justices has differed on the issue. lower courts previously blocked the effective implementation of the travel ban and its the third version of the policy that the Trump administration has pushed this year. Now the decision by the supreme court Overrules lower court decisions.
Justices like Sonia Sotomayor Ruth Bader Ginsburg said they are against the administration's request for the full travel ban to go into effect.
People from Chad, Iran, Libya, Somalia, Syria, and Yemen are the targeted ones by the travel ban.
There were and still today mass protests going on in the USA and various parts of the world against the travel ban.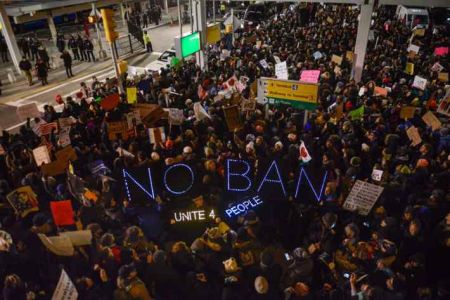 Many have spoken in favor and also against the decision in social media's worldwide.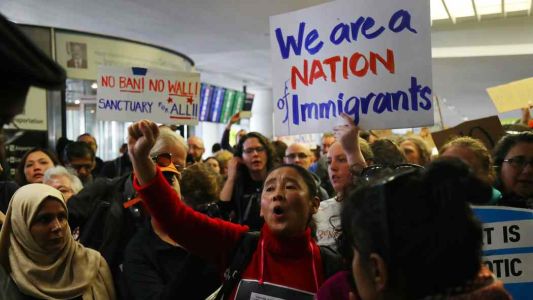 Many people and activists believe that by ruling in favor of the ban supreme court has sided with President Donald Trump whos hatred against Muslims are no secret, especially after his recent tweets on Muslims.
Brit Hume said on Twitter-"This only allows the ban to go into effect pending further proceedings. But such rulings are not usually followed by a finding on the merits that reverses them. Looks like Trump will win on this and should be a deserved rebuke to certain lower courts."
Rep. Barbara Lee‏ also tweeted that- "This fight is far from over. We must resist the un-American Muslim Ban which is rooted in hatred and bigotry. "